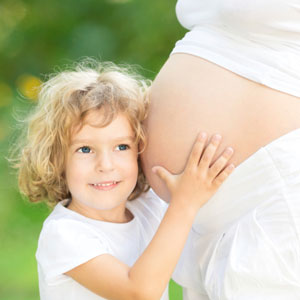 Prenatal Care at
Cafe of Life Chiropractic Studio
When a female enters the state of pregnancy, many changes take place in the body. These include structural changes, hormonal fluctuations, weight gain, shifts in the balance of the weight-bearing joints and emotional disruptions.
This isn't surprising, as a developing human being is taking over for the next nine months in the womb. We want that experience to be as pleasant as possible for Mom, and the developing baby as well.
All the shifts mentioned above can affect the overall wellbeing of the mom-to-be. Chiropractic care can be exceedingly helpful in assisting the body to adapt to pregnancy-related changes.
The Webster Technique
This adjustment style involves a specific chiropractic analysis of the pelvis, with emphasis on the positioning of the sacrum and the sacroiliac joints during pregnancy. It helps to create an optimal environment for the growing foetus, with a lessening of unwanted symptoms for the mom. Some of the undesirable symptoms that pregnant women are prone to are
Back pain
Constipation
Fatigue
Headaches
Round ligament pain
Sciatica
Through this specific style of chiropractic care, moms-to-be have a better chance of experiencing the birth plan they're hoping to have. The Webster Technique is extremely gentle and has been used successfully worldwide. We want to help you optimise this wonderful time in your life.
Start Your Care With Us Today
If you're pregnant, now is the time to get started with our gentle regimen of care. Studies have shown that the correct positioning of the baby in-utero affects the birth outcome. Proper womb positioning also decreases the potential for undue stress on the baby's developing spine. It's also been shown that chiropractic care helps the pelvic floor to relax, ensuring an easier exit for the baby during delivery.
Contact Dr. Joel Richards today for a free consultation! Prenatal chiropractic London Ontario is one of his areas of focus. He looks forward to assisting you!

Pregnancy Chiropractor London Ontario | Cafe of Life Chiropractic Studio