Meet Dr. Joel Richards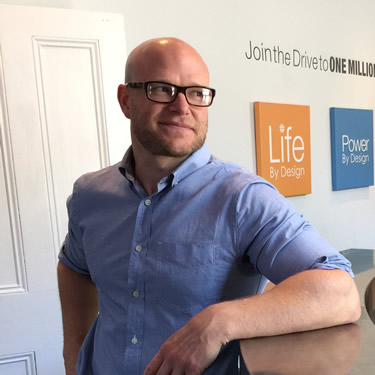 For over a decade, Dr. Joel Richards has been serving the needs of London Ontario residents by helping them to live their best life. At the Cafe of Life Chiropractic Studio Dr. Joel provides customised care plans for everyone in the family. He has particular expertise in delivering top-notch prenatal and pediatric care. Growing families trust in his gentle approach and considerable talents.
The Life-Changing Benefits of Chiropractic Care
Dr. Joel has had firsthand experience in knowing what chiropractic care can accomplish. "When I was in my teens, I was diagnosed with what is now known as ADHD. I was aggressive and out of control. My parents took me to see a chiropractor. Within a matter of months, I went from a straight-C student to a straight-A student. I could pay attention; I could sit still. I could even read a book, which I'd never been able to do before!"
A Personal Tribute to Chiropractic
Chiropractic changed my life.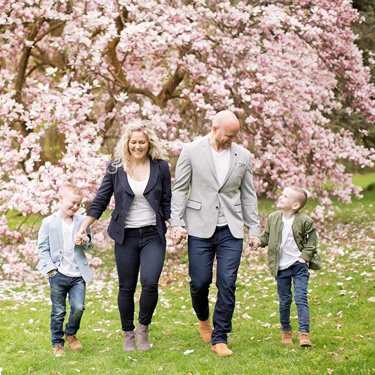 Dr. Joel received his Doctor of Chiropractic degree from Parker College of Chiropractic in Dallas, Texas.
One of his most emotional career success stories occurred on the day his second child was born. His wife had to endure a long labour, and when his son was delivered, he wasn't breathing.
"The doctors rushed my baby into a back room, and I hurriedly followed them. They told me that I couldn't enter the room, but I paid no attention. Helplessly I watched as they tried to revive my son. Nothing was working. I knew that the trauma of the birth process itself could create misalignments in the neck of an infant. So, I did what I knew had to be done. I proceeded to adjust the upper cervical area of my newborn son. He began to breathe; to revive."It was in that moment that Dr. Joel knew, without a shred of doubt, that chiropractic care was life-changing. That it's life-changing for everyone. No matter where you are on the spectrum of health, chiropractic care can help you make a U-turn towards better health and function.
Family Life
Dr. Joel is married and has two young sons. He and his family enjoy an active life. The Cafe of Life Chiropractic Studio is award-winning, being the recipient of Best Chiropractic Office in London Ontario from 2012-2021. This honour was bestowed by the London Free Press.
Dr. Joel is also the owner of West London CrossFit.
Let's Get Acquainted
We'd like to welcome you with open arms to our skilled and compassionate care. Our practice members are like members of our own family. We'll take good care of you. Contact Dr. Joel today for a free consultation! If you're a good fit, he'll tell you; if you're not, he'll help you find the right place. We accept insurance and have late hours for your convenience.

Dr. Joel Richards London Ontario | (519) 439-5353